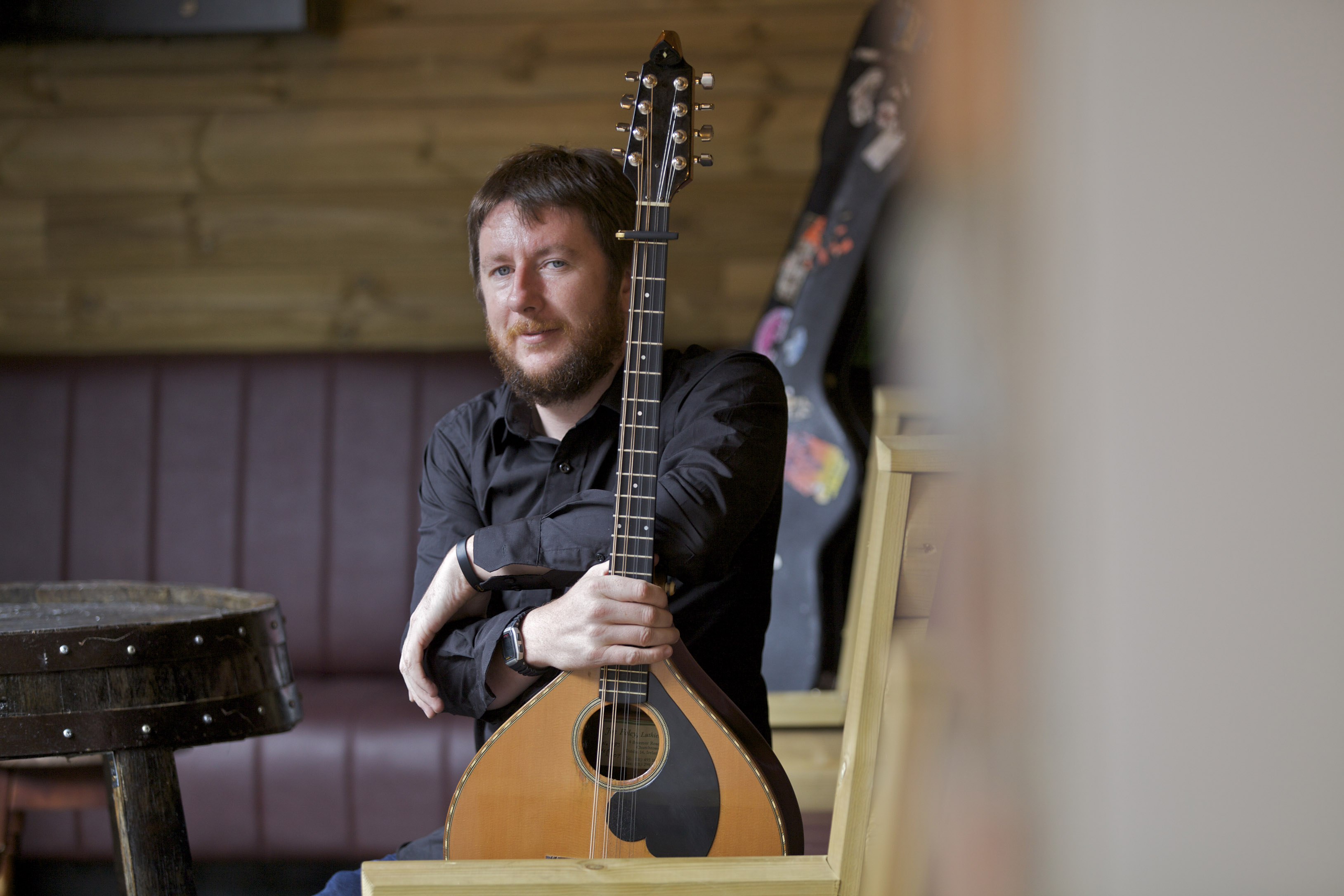 Daoirí Farrel från Dublin är en av de mest betydande irländska traditionella sångarna som kommit fram de senaste 10 åren. Han introducerades till den traditionella musiken vid mycket tidig ålder av sina föräldrar som delade ett stort intresse för artister som Christy Moore, Andy Irvine, Frank Harte, Planxty och The Bothy Band. Daoirí tog upp musiken själv vid 16 års ålder och började uppträda vid 23.
Efter att ha arbetat som auktoriserad elektriker i många år, blev driften att forska, spela och utföra irländsk traditionell musik och sång till sist för stark för Daoirí. Han studerade musik under flera år och tog en Irish Music Performance Master vid the Irish World Academy of Music and Dance, University of Limerick.
Under och efter sina studier, har Daoirí turnerat över hela världen och spelat med artister som Karen Tweed, Christy Moore, Dónal Lunny, Martin Hayes, Dennis Cahill, Danú, Dervish, Julie Fowlis, Paddy Keenan Trio, Matt Molloy, Arty McGlynn, Sean Keane, Han blev All Ireland Champion Singer vid the Fleadh i County Derry 2013 och vann Danny Kyle Award vid Celtic Connections 2015 med sitt band FourWinds. 2016 startade han sin solokarriär, och 2017 vann han två BBC Folk Awards.
Han har spelat in två solo-CD, The First Turn (2009) och True Born Irishman (2016).