McGlade's House (SWE)


McGlade's House consists of the Irish-Norwegian singer Karina and the multi-instrumentalist Serge.
They have both played for many years with various well-known Irish bands in Scandinavia, including Tara and The Humdingers. They have also performed at all relevant festivals in Scandinavia, as well as in the Shetlands, in France and in Ireland.
Karina McGlade-Grando: vocals, guitar, bodhrán
Serge McGlade-Grando: mandolin, banjo, whistles, low whistles
Guest artists for the evening:
Lasse Jödahl on bouzouki who is well known in the Gothenburg Irish music scene.
Daniel Källgren on violin who is part of the west coast band Alfheim.
Sal & Kate Heneghan
(IRL)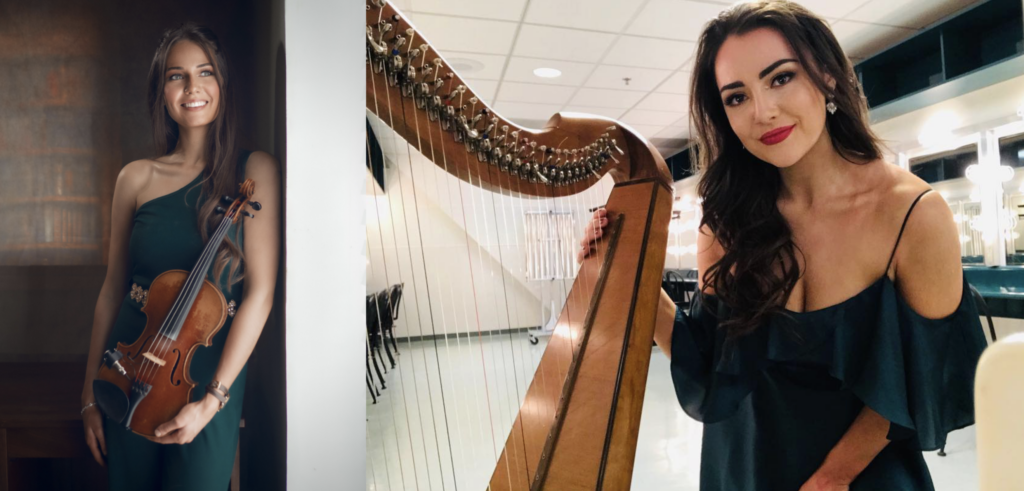 Hailing from Castlebar in Co. Mayo, sisters Kate and Sal Heneghan are well renowned musicians and music educators. Between them, they have earned multiple prestigious awards at the All-Ireland Fleadh Cheoil, Siansa Gael Linn and U2 bursary awards for exceptional musicians. They have captivated audiences around the world with their talents on the violin, harp, and also as singers. Having toured extensively in Ireland, UK, Europe, USA and Australia, the Heneghan Sisters are in demand as musicians both nationally and internationally. Between them, they teach over forty students in the genres of Irish traditional music and classical music every week. Along with their mother and two other siblings, The Heneghan Family run the prestigious annual Irish traditional music summer school Westport Scoil Cheoil.
Kate and Sal are really looking forward to being part of this year's Glenntown Irish Music Festival!
Sal is instantly recognisable as the Grafton Street fiddle-player Sarah Jane, in Nathan Carter's smash-hit. At only 20 years of age, she recorded her debut album, Sal, with much critical acclaim. Sal is currently studying Performing Arts in the Irish World Academy, University of Limerick.
Kate Heneghan is a multi-award winning violinist, harpist and pianist with eight years worldwide professional touring experience. Having graduated from the University of Limerick in 2018 with a first-class honours music degree, Kate has also just been awarded an MMus in music composition and performance from Ulster University. Regularly in demand as a music tutor, Kate gives workshops and lectures on the history of traditional Irish music in renowned music schools / colleges such as The University of Mozarteum (Salzburg), The International School Brussels EEBIV, Milwaukee Irish Fest Summer School USA, The Ulster College of Music and Scoil Acla.
Anders Lillebo Trio
(NOR)

Anders Lillebo is one of Scandinavia's leading artists in Irish and Celtic music.
After several years of studying music at home in Norway, Anders envisioned a future career as a jazz pianist, but a trip to a folk music festival in Ireland changed everything. Anders fell completely in love with the folk music from the island and also gradually opened his eyes to traditional music from the Scandinavian countries. Anders decided to move to Ireland to learn as much as possible about his newfound passion. He spent two years in the lively music scene of Galway on the west coast of Ireland, where he had the opportunity to study and play with some of the country's very best folk musicians.
In 2017, his debut album, Departure, was recorded in collaboration with the well-known Irish producer Jack Talty and with contributions from Swedish Esbjörn Hazelius. The album received good reviews both nationally and internationally, including in Irish Music Magazine and The Living Tradition.
His second solo album, Homecoming, was released in 2019 and was recorded at home on the family farm in Norway together with musicians from Norway, England and Ireland.
To Glenntown he brings a particularly strong trio consisting of Kevin Henderson on violin and Oskar Reuter on guitar!
Dag Westling & Esbjörn Hazelius
(SWE)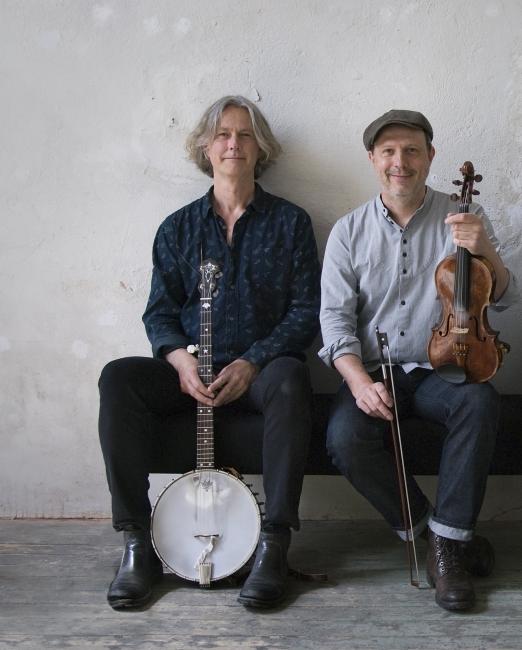 Dag Westling and Esbjörn Hazelius are internationally renowned musicians both as singers and instrumentalists in the legendary music group Quilty, Eitre and in other contexts.
On guitar, violin, five-string banjo, cittern, tin whistle and vocals, the duo performs a program of Irish and Scottish folk songs with a splash of American old-time. The genuine sense of Irish music finds a multifaceted expression in their instrumental virtuosity and emotional singing.